Managed Print Services
At PrintSense we slash the cost of your printing and photocopying. Whether you have five or five hundred printers and copiers, we'll manage the entire network for you. You'll never have to buy another printer, never run out of toner, and you'll only pay for what you print: absolutely no more. Toshiba manufactures user-friendly photocopiers and printers that are reliable, high-quality and functional. By blending Toshiba photocopiers and printers with our services, we add value and provide a unique proposition for our customers.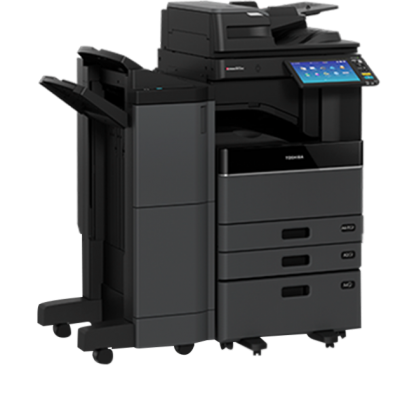 Printer downtime to us costs money. If we can't print labels efficiently our products simply do not get out the door by their allocated deadline. So regardless of how efficient our distribution and warehouse operations are, if we have a printer down, it's costing us.  Therefore, the support offered by the Printsense team is invaluable.
Huxloe Logistics
The main priority for us in the school is the education of the children. Printsense take care of all the printers throughout the school, managing the replacement of toners and are always really quick to respond if we need an engineer to attend.  We get one simple invoice every month with all the machines detailed on it, which is great.
Hayfield Cross
Automated toner monitoring is brilliant. Printsense supply any replacements just before we run out, so we have no frustrating printer downtime due to the fact that someone forgot to order the toner. If we really wanted to, we could monitor the toner ourselves, but with the service from Printsense, there is no need. We have a suite of printers that are always on, always maintained and always capable of delivering what the team needs.
Rotometrics
With budgets being tight, especially in light of recent events it was refreshing to work with the Printsense team. We really needed to understand what printing was actually being undertaken on a daily basis across our estate and more importantly where the wastage was occurring. Following a complete review of all the printers across our clinics, the results have been phenomenal. We have made significant savings, gained better equipment and technology and have a manageable monthly contract giving us all the control we need.
Community Dental Services
Fantastic customer service sits at the heart of our company and it was easy to see, very early on that it also sits at the heart of Printsense too. Nothing is ever too much trouble; any requests are dealt with quickly and efficiently. Our relationship is built on trust which ensures I can leave Printsense with the wider team to manage all our print requirements.
Bells Motor Group
---
Proud to be Toshiba partners. We only work with the best!
Toshiba eStudio 330AC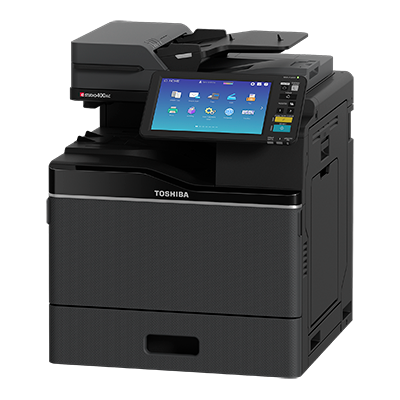 Toshiba's A4 colour systems deliver outstanding documents at a speed of up to 40 pages per minute.
Large, fully customisable user interfaces enable you to boost efficiency and tailor workflows to fit your needs.
Part of the e-BRIDGE Next family, these models provide all the convenience of Toshiba colour systems, fit seamlessly into business environments, and support cloud and mobile printing.
Download PDF
Toshiba 5015AC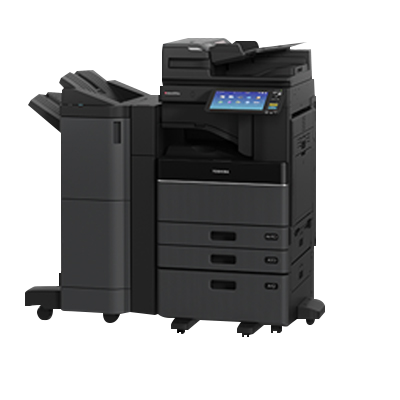 Toshiba's A3 colour systems impress with an outstanding document output at a speed of up to 50 pages per minute.
Enhance your efficiency with tailor-made workflows, easily accessible via the fully customisable user interface.
All models easily integrate into modern business environments and support cloud and mobile printing
Download PDF
Toshiba B-EX6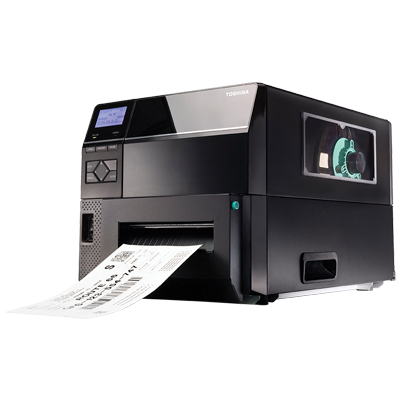 The Toshiba B-EX6 series is a high speed direct/thermal transfer industrial barcode label printer. The B-EX6 range has the lowest cost of ownership and will improve your efficiency, regardless of your industry.
Download PDF